So, let's get cracking, I have a couple of beef chuck roasts here, I'm going to use for this. Instead of instead of stew meat, these were 399 pounds. So this one was 1.5 four pounds, six dollars and fourteen cents, and this one was five dollars and 59 cents. This is 1.4 pounds. So, by the time I trim out the excess fat that'll probably be about two and a half pounds of meat, so it'll be pretty meaty and I think the chuck roast get some more tender and it's just more moist and tender than the stew meat is so The only thing is, I have to cut that up myself, so it's a little bit more work and then I'm just going to cut up some celery carrots, potatoes and I'm going to season it with a couple of packets of this onion soup mix.
Easy Crock Pot Beef Stew Recipe
So let me get everything cut up and we'll get it into the pot. Oh, the dreaded, cutting and chopping is done. People ask about my blog name a lot. The TOS part stands for thoracic outlet syndrome. It affects the nerves and the circulation in my arms and hands, it's pretty painful, most people have never heard of it and the 10-man part is just because I don't move too well, I'm pretty stiff a lot of the time like a Tin Man.
So that's what that means. Okay, everything is cut up now that I'm in pain here, that's five russet potatoes. I left the skin on five carrots, whole carrots and four stalks of celery, so we'll get all those in there, and let's see I'm going to season this with two packets of this Lipton Lipton onion soup mix, so we'll dump both of those in there pick it All up just gives it some pretty good flavor and also I'm going to give us a little Johnny season pepper.
This has no salt, besides pepper, just had sugar, red and green bell, pepper, garlic and onion in it. So I'm going to add a little bit of that, if you don't have that just some probably use some regular pepper would be fine, also a little bit of Worcestershire sauce sprinkle a little bit of that in I like that with beef. So just a little bit of that and I didn't cut up an onion since I'm using the onion soup mix, but maybe I'll sprinkle in just a little bit of onion powder as well, maybe a tablespoon or so of that and then we'll get the meat.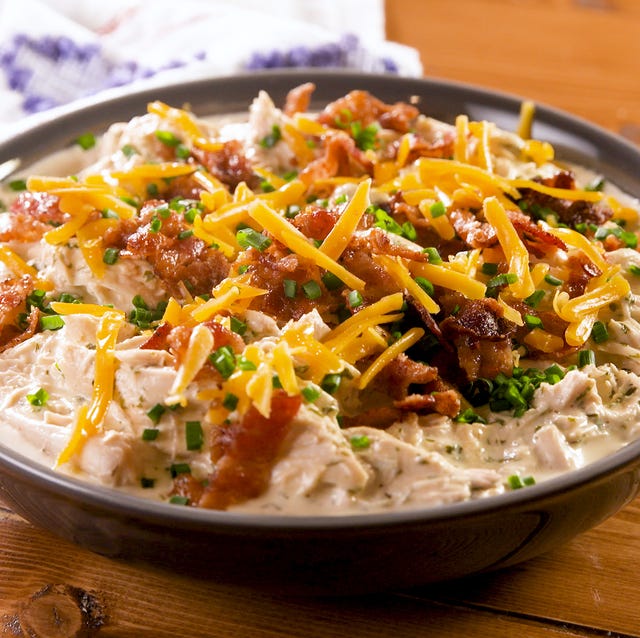 On top – and I season the meat with kosher salt and Johnny's seasoned pepper, I'll, just kind of mix this up a little bit before I put the lid on there, I put four cups of water in there, so hopefully that will be enough. It usually kind of makes more liquid as it cooks, and I figure if you want more liquid comes add a little bit more at the end. So that looks pretty good. Now the lid go ahead and get the lid on there and I'm going to cook this.
On high, until everything is tender, so let's you guys know how long that takes. It's been five and a half hours. So, let's see how this looks. I won't mind meat tender, but I don't want the vegetables to get all mushy so actually that meat breaks apart with a fork Garrett seems done. Potatoes seems done yeah. I think that's good. I'r going to turn that off right there. They added some salt. A little more seasoned pepper to this at the end, so, let's see how it is: here's see how tender that meat is and potatoes and carrots everything looked good, so strapped right here, that's good! That's actually one of the better stews I've made in the slow cooker sure she's good enough, she's going crazy.
All right there, you go. Anyone you think makes you swallowed it whole. I guess that means she likes it. Three things that kind of stood out to me on this one is I, like the chuck roast better dance to me. I just think it makes a better stew and also I used whole carrots, regular carrots instead of baby carrots. I usually use baby carrots, but I think the whole carrots are sweeter and now more flavor, and the last thing was that onion soup mix that gave it a nice flavor as well.
So I will write everything I used all the ingredients in the description and I will also put the link to my Amazon store there as well. If anybody wants to take a look at that, otherwise, thanks for reading and we'll see you guys next time,